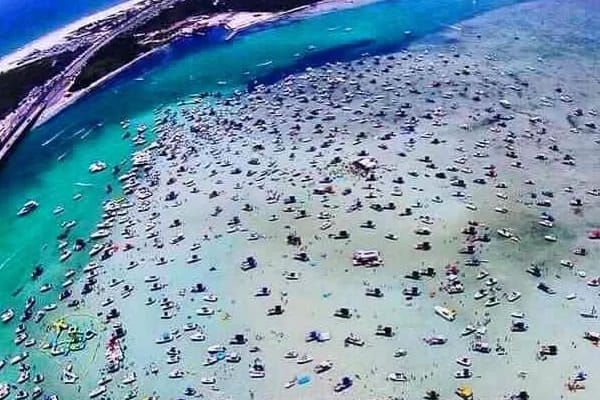 Crab Island is by far one of the most unique things to do in Destin Florida. Where else can you float, mingle and play in waist-deep, emerald green waters, go down inflatable slides, listen to live music and bask in the sun? It truly is something everyone has to experience.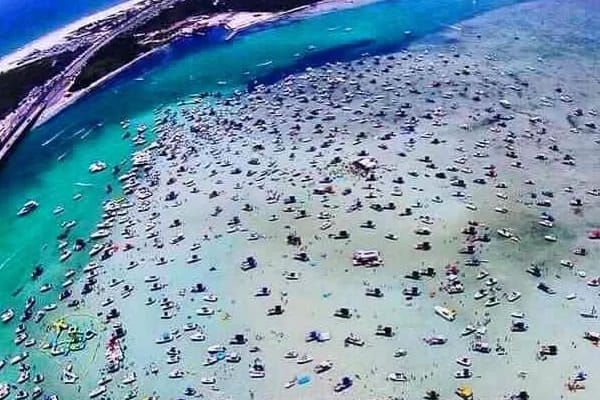 Crab Island is only accessible by boat which presents a challenge if you are on a Destin beach vacation. Even people who live here and have boats have found our daily Crab Island cruises to be a more beneficial option. Here are a few reasons why:
Cheaper than renting a boat to Crab Island – the cost of renting a pontoon boat and the gas will cost you much more than $40 per person for our Crab Island cruises. Not to mention – you might not have a bathroom on board.
Safer than renting a boat – all our captains are Coast-Guard licensed and cruise twice daily thru the Destin Harbor to Crab Island. You will not find anyone more experienced with the Destin waters. No need to worry about navigating through the unpredictable boat traffic and figuring out where to anchor at Crab Island. Also if you decide to BYOB, you don't have to worry about driving the boat, just having fun.
More relaxing, convenient and fun than renting a boat – it's no fun to have the hassle of driving, anchoring and caring for the boat while everyone is enjoying cocktails in the sun and taking in the scenery. Let our captains host you for the day – they anchor at Crab Island and stay with you the entire time.
Bring your own cooler – Just when you thought the deal couldn't get any sweeter – BYOB! Bring your own alcoholic or non-alcoholic beverages aboard the SunVenture at no additional cost.
Bathroom on board – Did we mention that the Crab Island sandbar is out in the middle of the waters? The SunVenture stays anchored with you through the entire 3 hour excursion so you have complete access to the bathroom and your cooler.
For even more reasons to cruise with us, read what our guests are saying about their Summer 2016 Crab Island experience.